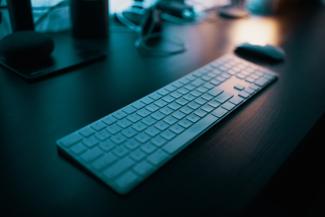 Why Not Give Virtual Financial Planning A Try?
Financial planners are here to help clients accomplish their financial goals. In the past, in- person visits with your financial planner made a lot of sense. But with advances in technology, it has become much easier to get connected virtually with financial planning professionals. I will outline four important benefits of working virtually with your financial planner.
            Convenience on your schedule. Why go to a stuffy office on the other side of town when you can easily get connected online with a financial planner? You can get connected virtually in the comfort of your own home or at work during a break. Most conference technology such as Zoom is free for basic versions and clients do not have to physically be in the same room. Virtual financial planners can work at different hours depending on the client's schedule.
            Save money. Typically, working with a virtual financial planner can be more affordable. This is because of the reduction in overhead cost for the business, such as gas and travel expenses. From economies of scale, the cost savings can be passed on to the client in the form of lower fees.
            Ease of use. In the past, a client would have to download software to get access to conference technology. This potentially created problems for clients who were not savvy with technology, or did not have the most up-to-date computer. Newer conference technology now enables the user to connect without technology downloads, making it much easier to use. In addition, for those who do not have a computer, they can simply call into a conference number on the cell phone to participate in the meeting.
            Automatic scheduling. Most conference technology have automated scheduling which allows syncing your calendars using scheduling apps. This makes it seamless and enables you not to miss a financial planning meeting with the help of automated reminders! This way, you will not forget your next meeting.
Why not give virtual financial planning a try? With advances in technology, financial planners are able to serve a more diverse population of clients in various economic needs. This enables financial planners to bring more of their help to more clients.
             At Chris Reddick Financial Planning, we Educate you about your personal finances, Inspire you to make meaningful change, and help you Achieve your short- and long-term financial goals. Learn more about the movement at https://www.chrisreddickfp.com/
*This content is developed from sources believed to be providing accurate information. The information provided is not written or intended as tax or legal advice and may not be relied on for purposes of avoiding any Federal tax penalties. Individuals are encouraged to seek advice from their own tax or legal counsel. Individuals involved in the estate planning process should work with an estate planning team, including their own personal legal or tax counsel. Neither the information presented nor any opinion expressed constitutes a representation by us of a specific investment or the purchase or sale of any securities. Asset allocation and diversification do not ensure a profit or protect against loss in declining markets.