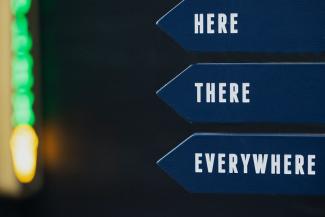 What Issues Should I Consider If I Experience A Sudden Wealth Event?
You can experience a variety of wealth events that lead to a financial windfall, including the sale of a business or real estate, an inheritance, lottery winnings, or a legal settlement. An increase in wealth, especially when unexpected, large, and/or sudden, requires thoughtful planning. This is a critical time to make the right choices!
This checklist helps guide you when experiencing a sudden wealth event, and covers:
The nature, timing, and terms of the wealth event
Cash flow impact
Liquidity considerations
Tax planning matters
Long-term planning opportunities
*This content is developed from sources believed to be providing accurate information. The information provided is not written or intended as tax or legal advice and may not be relied on for purposes of avoiding any Federal tax penalties. Individuals are encouraged to seek advice from their own tax or legal counsel. Individuals involved in the estate planning process should work with an estate planning team, including their own personal legal or tax counsel. Neither the information presented nor any opinion expressed constitutes a representation by us of a specific investment or the purchase or sale of any securities. Asset allocation and diversification do not ensure a profit or protect against loss in declining markets.