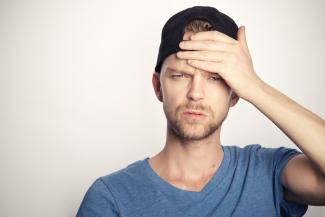 What are no-load annuities?
Financial planners have traditionally been skeptical, to say the least, of annuity products. These products provide some guaranteed income with the potential for upside returns. But the catch is that they require higher expenses than traditional mutual funds. In addition, they typically have a front-end sales commission or load. And because of this, it can be costly to get your money out of the annuity during the lock-up period.1
What are annuities?
Annuities are essential contracts from insurance companies that guarantee clients a later payout. The appeal is that they promise a retirement income. Americans are living longer and are worried about running out of money. Examples of other annuities are Social Security and your workplace pension plan. Both can provide guaranteed income for life. Your financial planner can use fee-only annuities for holistic financial planning, and they should be considered as part of your overall portfolio.
Enter no-load annuities
The idea of no-load annuities is to eliminate sales commissions from these products. Getting rid of commissions removed the conflict of interest since financial advisors had a financial incentive to sell these products. Without a commission, lock-up periods are unnecessary. Removing commissions also allows fee-only financial advisors to recommend them in client portfolios since there is no longer a conflict of interest.
The high fees
Variable annuities are especially attractive for their tax-deferred status. But as mentioned, they have long been criticized for their high cost. The average expense ratio of a variable annuity is 2.15% of assets under management versus 1.44% for mutual funds, according to Morningstar Inc.2. These high fees have provided much criticism of annuity products and their complicated product types and variations. The traditional brokerage industry has changed dramatically because of the internet with commission-free trading and Robo advisors pushing lower fees. Some annuity companies have responded by providing fee-only annuities to save clients up to 80% compared with commission-based annuities.
Holistic financial planning
Research shows that annuities should not account for more than 20% - 30% of a broader portfolio.3 Annuities should complement bond and stock funds to boost retirement income streams and reduce your risk of running out of money in retirement. Your financial planner should work with your existing portfolio and not be skeptical of annuities, but see if they work with your overall retirement goals.
1. https://www.fa-mag.com/news/rias-give-no-load-annuities-another-look-52851.html  
2. https://www.investmentnews.com/web-only-no-load-variable-annuity-due-soon-2-3078
3. https://www.riaintel.com/article/b1m5rk5z9ffktc/its-time-to-buy-annuities-really
*This content is developed from sources believed to be providing accurate information. The information provided is not written or intended as tax or legal advice and may not be relied on to avoid federal tax penalties. Individuals are encouraged to seek advice from their own tax or legal counsel. Individuals involved in the estate planning process should work with an estate planning team, including their own personal legal or tax counsel. Neither the information presented nor any opinion expressed constitutes a representation by us of a specific investment or the purchase or sale of any securities. Asset allocation and diversification do not ensure a profit or protect against loss in declining markets.