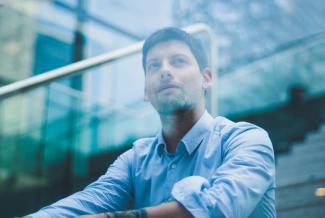 USAA and HEB Employees Taking Charge of Your Personal Finances
One of the potential benefits of working in a large corporation is its employee benefits. Large corporations have the advantage of the size, enabling them to provide a range of low-cost benefits to their employees. So how are you positioning yourself to take advantage of these employee benefits if you work for these companies? Two examples are San Antonio-based best employers USAA and H-E-B.
Top Honors
Forbes recently released its survey findings for the best employers in each state for 2020, and two prominent San Antonio-based companies are among the top in Texas.
H-E-B comes in at the top spot, according to the survey. The company headquarters is in San Antonio and employs more than 100,000 Texans at more than 350 stores throughout the state.
USAA ranks number 11 in Texas on the Forbes list. It's the only San Antonio-based company to rank in several states. USAA also was named the top employer in the state of Arizona and was ranked at 56 in Florida.
Forbes partnered with market research company Statista and surveyed 80,000 Americans working for businesses with at least 500 employees. The survey was conducted on a rolling basis from October 2019 to May 2020.
A Closer Look USAA
USAA has a wonderful employee benefit, with eligible workers receiving the annual bonus as a percentage of their base salary. USAA has about 35,000 employees, including 19,000 locally, making it one of San Antonio's largest employers.1
For many USAA workers, the annual bonus is the moment they know precisely how much extra they'll have for vacations, their children's tuition, or credit card payments.2
For example, under USAA's compensation program, a staffer who earns a $50,000 base salary will receive a $7,250 bonus for 2019. In 2018, the bonus was $7,400 for the same base salary. The latest bonus amount represents a 2 percent dip from 2018.
One reason USAA's bonuses receive so much public attention is that the number of large companies that award annual incentives is small, with a median payout at around $2,000, or 5 percent of pay.2 USAA is well above the national average. Although the bonus is technically not guaranteed, it serves as an effective tool in recruiting strong job applicants and retaining employees.
The bonus is one part of USAA's benefits package, ranking in the 90th percentile of its industry. Employees are also eligible for an extra paycheck in December each year and company-matched retirement contributions of up to 8 percent of pay, among other benefits.
According to the corporate website, USAA's main employee benefits package, which may vary by location, includes the following:3
    Medical and dental
    Retirement savings plan
    Short and long-term disability
    Paid time off and flex hours
    Company holidays
    Service awards and recognition
There are also what they call "balance & wellness" programs, which may vary by location:
    Physical fitness and personal trainer
    Work-life referral specialist
    Recreation programs and facilities
    Parental Benefits
    College admissions assistance
    Healthy Points
Finally, fostering continuous learning and focusing on ongoing employee development, USAA has the following employee education benefits:
    Orientation and initial customized training
    Business seminars, speakers, and workshops
    Self-study, classroom, and distance learning options
    Tuition assistance for certifications and degrees
    License prep, exams, and continuing education
    Career development planning
    Leadership development programs
A Closer Look at H-E-B
Forbes magazine recently named H-E-B as one of the best companies in the U.S. for women to work for.4
H-E-B is very charitably minded, and the employees are considered local heroes in San Antonio, especially during the Pandemic.
According to its corporate website, H-E-B calls its employees partners and has the following employee benefits.5
-Partner Health Plan for employee, spouse, and children.
-401k Plan. This retirement savings plan offers a $1.60 match for each dollar contributed up to 2.5% of your salary.
-Valued Partner Perks Card: This card provides a 10% discount on all H-E-B Own Brand Products, plus offers and special savings.
-Partner Stock Plan: The Partner Stock Plan allows Partners to share in the performance of H-E-B stock.
Both companies should be congratulated for putting employees first and honored as top employers in Texas! Corporate employees can, and should, take advantage of financial planning to maximize the employee benefits they are entitled to receive. It would be well advised to talk to a financial planner to ensure you are on the right track to achieve your financial dreams.

1. https://www.bizjournals.com/sanantonio/news/2020/08/28/sa-companies-make-forbes-employers-list.html
2. https://www.mysanantonio.com/business/article/USAA-s-annual-employee-bonus-dips-to-14-5-for-14992123.php
3. https://www.usaajobs.com/about-usaa
4. https://www.houstonchronicle.com/business/article/Forbes-list-H-E-B-as-one-of-its-best-places-to-15462712.php
5. https://careers.heb.com/corporate/  
*This content is developed from sources believed to be providing accurate information. The information provided is not written or intended as tax or legal advice and may not be relied on for purposes of avoiding Federal tax penalties. Individuals are encouraged to seek advice from their own tax or legal counsel. Individuals involved in the estate planning process should work with an estate planning team, including their own personal legal or tax counsel. Neither the information presented nor any opinion expressed constitutes a representation by us of a specific investment or the purchase or sale of any securities. Asset allocation and diversification do not ensure a profit or protect against loss in declining markets.