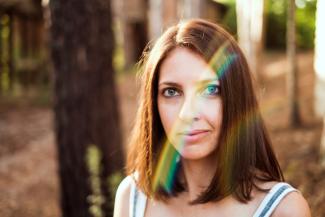 TRS, ORP, or a Combination of Both
Professors, administrators, and staff in public higher education institutions in Texas have many different smart options when it comes to retirement plans.
For professors and college administrators, typically they have the defined benefit (DB) pension plan through TRS or the Teachers Retirement System of Texas. Many benefits-eligible staff members working for public institutions only have TRS as an option. There also is the Optional Retirement Plan or ORP, which is a defined contribution plan.
When you start a new career, such as a professor, at a public higher education institution in Texas, you will be given the option to choose a retirement plan. What are the differences between both of these plans? Should I choose one or the other or a combination of both?
TRS
TRS is a good option for those that do not want to worry about investing money. In essence, a pension is where your employer invests the money on your behalf and guarantees a return. What you get at retirement is dependent upon years of service and your final salary. 
ORP
With ORP, you have contributed to the plan through your paycheck each month. The employer contributes a percent and you match what the employer provides. You are in charge of investing the money with a limited set of investment choices. But be careful, some providers are more expensive, which will could put a drag on your returns. 
A comparison of TRS and ORP show the following characteristics: 
TRS Key Characteristics
•All benefit-eligible employees are automatically enrolled
•Defined benefit plan
•TRS controls/monitors investments
•Benefit based on a formula including years of service and salary
•Pre-tax employee contributions
•Employer contributions
•Vested after five years of service credit
•Vested right to a lifetime annuity upon retirement
•Disability benefit available
ORP Key Characteristics
•May be chosen (irrevocably) by certain eligible employees during the initial period of eligibility as an alternative to TRS
•Defined contribution plan 403(b)
•You manage your investments
•Account growth based on the performance of your selected investment portfolio
•Pre-tax employee contributions
•Employer contributions
•Vested in employer contributions after one year and one day of service
•No disability benefit available
•Rollovers permitted from other Texas ORP plan only
•Distributable events – termination of employment from all Texas institutions of higher learning, retirement, death, or reaching age 72?
What are the five benefits of TRS?
You know what you get at retirement. Since a pension is based on a formula, you have more certainty in funds available at retirement.
You don't have to worry about investing. With TRS the investing is done for you, creating one less thing to worry about in retirement.
You cannot outlive your pension. With any lifetime annuity, the money is there for you for your lifetime.
You have control over your final pension amount. For someone who likes control over their retirement, this is a great option.
You can leave a portion of your pension to your surviving spouse. Through a joint-life annuity option, the benefit payment will be reduced, but this provides security for a surviving spouse for his/her lifetime.
Likewise, what are the five major benefits to ORP?
You control your investments. For someone more comfortable with investing, there are many good options to invest in target-date funds and other low-cost index investments. Beware there are also more expensive options with 403b plans such as annuities.
You can save more than the employer match through other plans. For example, you have the option of saving additional money in a 457 plan.
You can pass the remaining amount after you pass away to your estate. Since you manage and own the money in the account, you can easily pass the remaining balance onto your heirs.
You own the money in the account. There are minimal vesting periods with the ORP giving you access to the money if you qualify. Penalties can apply for early distributions.
You can get a better return than the pension. Since you are investing the money yourself, you can potentially get a better return than you would get with a pension. But you can also get the worst returns since you are investing the money yourself. You should look at your comfort level with risk to determine the best portfolio for your needs.
Overall, pensions are becoming increasingly rare and most of the private sector does not offer them to employees anymore. TRS is considered a good pension that is typically above average in funding, compared to other state governments.
But to take advantage of the pension, you need to stay with the higher education institution long enough to collect the pension. With the ORP, you can possibly roll over your 403b into a new plan when you transfer jobs. You want to have a long enough work history to take full advantage of a pension, if you believe that you might be switching jobs and moving to another institution, that does not offer TRS, a pension may not be a smart choice.
As mentioned, one alternative is to get TRS and save additional money into a 457 plan. This will enable you to get the best of both worlds. Having the benefit of the pension and lifetime income, but saving money as well to supplement your retirement. Relying just on the pension to fund your retirement may prove difficult since the pension will only fund a portion of your working income. In addition, TRS is not indexed for inflation so your purchasing power erodes overtime. No cost of living adjustments can have a significant impact on your retirement goals.
If you have this option, it is a tough choice on whether to enroll in TRS or ORP. It comes down to your view on risk and investments and if you want to take on the responsibility of managing the money. Both are heavy choices that should be carefully considered and planned. Once you choose to take the ORP this decision is irrevocable. Because of this, it is best to talk to a certified financial planner, so you can make the best choice for your circumstances.
*This content is developed from sources believed to be providing accurate information. The information provided is not written or intended as tax or legal advice and may not be relied on for purposes of avoiding Federal tax penalties. Individuals are encouraged to seek advice from their own tax or legal counsel. Individuals involved in the estate planning process should work with an estate planning team, including their own personal legal or tax counsel. Neither the information presented nor any opinion expressed constitutes a representation by us of a specific investment or the purchase or sale of any securities. Asset allocation and diversification do not ensure a profit or protect against loss in declining markets.