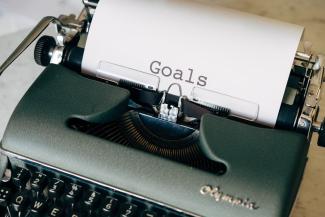 A Simple Strategy For Achieving Your Financial Goals
Goal-Based Financial Planning
Goal-based financial planning has become extremely popular in personal finance circles. This is where you prioritize your financial goals. If we know our goals and work on a plan to achieve them, we can be more successful financially.
I will discuss a three-step technique that you can use to prioritize your financial goals. This approach is taken from researchers at Morningstar and was published in the Journal of Financial Planning, the premier academic and practitioner journal.
Blind Spots
Many investors have what are called blind spots; these are essentially behavioral biases. For example, investors make these mental shortcuts and focus on what information is readily available and recent to them when making a financial decision.
For example, if you talk to a coworker and hear about a great stock pick, you may immediately act on the information you get. Even knowing this information is from one source and may not be the best for your circumstances. Another example is at a party, and everyone is talking about low-interest rates. You may go home and think about refinancing your mortgage.
Worksheet for Mining your Financial Goals
The Morningstar research shows a gap between the goals investors initially think they want and the truly relevant and important goals. Investors need to be "nudged" to find more in-depth insight into their overarching long-term aspirations and, in doing so, potentially improve their chances of reaching their financial goals.
Through a simple exercise, we can priorities our goals and overcome our blind spots through the worksheet provided by Morningstar research.
Step 1: List your top three financial goals. It is suggested to do this privately so you don't feel anchored to what first comes to mind or embarrassed if you decide to change your mind later.
Step 2: Take a look at the master list of common financial goals below. Are any of the goals on the list important to you? If so, check the box next to those goals.
Step 3: Look at your initial list and master list. Consider the goals you wrote down and the goals you checked. Of these goals, what are the top three? Write them down in order of importance.
Step 4: Revisit the master list of common financial goals and cross out the least important goals to you. Sometimes identifying what you don't care for can help clarify what drives you and lead to a fruitful conversation with your planner.
Most important Goals
The following 17 Master List financial goals were identified as commonly cited by research participants through survey research. How many do you identify with?
Master List of Financial Goals
To be better off than my peers
To pay for personal self-improvement (e.g., go back to school, learn a skill)
To experience the excitement of investing
To start a new business
To buy a house
To help pay for my kids' college education
To stop working and do something I love
To go on a dream vacation
To relocate in retirement
To care for my aging parents
To give to charity or other causes, I care about
To feel secure about my finances in retirement
To feel secure about my finances now
To leave an inheritance to my loved ones
To retire early
To pay for future medical expenses
To not be a financial burden to my family as I grow older
Source: Morningstar.
The idea is that through this three-step process, your first goals would change for the second round and so forth. We change our financial plans based on the list of possible goals we see. Essentially, we have these behavioral biases that prevent us from seeing the whole picture. This worksheet approach reduces our blind spots and provides greater clarity on what goals are essential to us.
Try it!
Try this exercise and see your financial goals and how they change as new information becomes available. Providing concrete goals is a bedrock for smart financial planning. You cannot get to where you want to go without a clear plan. Talk to a financial planner to work on your financial goals.
*This content is developed from sources believed to be providing accurate information. The information provided is not written or intended as tax or legal advice and may not be relied on for purposes of avoiding any federal tax penalties. Individuals are encouraged to seek advice from their own tax or legal counsel. Individuals involved in the estate planning process should work with an estate planning team, including their own personal legal or tax counsel. Neither the information presented nor any opinion expressed constitutes a representation by us of a specific investment or the purchase or sale of any securities. Asset allocation and diversification do not ensure a profit or protect against loss in declining markets.