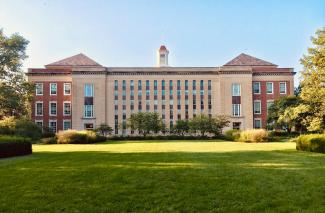 Should I Enroll in the Pension or 403(b)?
In many state higher education jobs, you get a choice of either enrolling in the state government pension or the 403(b) plan. This can be a tough choice for many faculty members. It is often irrevocable, and you cannot usually switch back to the pension later.
In this blog post, I discuss some critical considerations for choosing between a state pension or a 403(b) plan. This choice typically happens when you first start in a position in higher education at a state university. You might view the job as a stepping stone to another academic post when you are younger. But in many cases, I've seen faculty work in that job for their entire career. And many times, they regret that they did not enroll in the state pension. In other times, it was a stepping stone, and you could change jobs a lot and, as a result, not benefit from the pension since you don't have enough years of service.
Here are my top four considerations.
1) Do you want a monthly income stream in retirement? A pension does provide this. When you retire, you will get a monthly pension income for the rest of your life. You can also get a survivor's benefit for your spouse, perhaps half of your monthly pension. This guaranteed income source can be a comfort to many retirees. You don't have to depend on the returns of the market. But when you are younger, you often don't think about this.
2) Are you early in your career? If you are early in your career, the benefits of a pension might not be as great as someone later in their career. This is simply because pensions reward higher-paying jobs. If you start young and are not making as much money, this can factor into your final pension benefit calculation. The pension does benefit shorter careers and older adults with higher salaries. This is simply the result of age being part of pension calculation. If this is the case, you might want to also save in a 403(b) plan in addition to the pension.
3) Are you comfortable with investing? This is a critical consideration. If you are comfortable investing, you might be better served with the 403(b) plan. Overall most pensions don't beat market returns. Since there is a lifetime income "guarantee," the pension does not have to provide great returns. So if you are comfortable doing your own investing, you might be able to beat the income generated from the pension. You can always hire a financial advisor to help you with investing.
4) Are you a frequent job changer? If you like to move around to different universities, then enrolling in the pension would not be a great option. Although this is true, some faculty work at one university job, then get the full pension, then switch to another job and perhaps enroll in the 403(b). But this is rare since you will need maybe 20 years of service. But by doing this, you are getting the best of both words. But if you are a frequent career or job changer, then saving in the 403(b) plan is the better choice.
These are four possible scenarios to consider when deciding about a pension or 403(b). These are not mutually exclusive choices. I also recommend saving in both a pension and 403(b) plan if you have this available. You will get the best of both worlds. Contact me on the contact page below to get help with your finances.
*This content is developed from sources believed to be providing accurate information. The information provided is not written or intended as tax or legal advice and may not be relied on to avoid federal tax penalties. Individuals are encouraged to seek advice from their tax or legal counsel. Individuals involved in the estate planning process should work with an estate planning team, including personal legal or tax counsel. Neither the information presented nor any opinion expressed constitutes a representation of a specific investment or the purchase or sale of any securities. Asset allocation and diversification do not ensure a profit or protect against loss in declining markets.