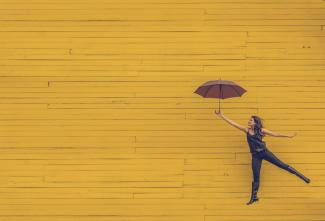 Pillars of A Successful Retirement Under TRS
When you are on the Teachers Retirement System of Texas or TRS, this provides a monthly pension if you serve the required number of years. But to have the most successful retirement, there are three pillars that you should be aware of.
1) TRS Pension: You make monthly TRS contributions, and contributions from the state and your employer fund your TRS retirement benefit. Upon retirement, you would receive a monthly annuity or income for life. There are no automatic increases to your annuity (pension) once you have retired. As inflation increases, your monthly benefit does not keep up with inflation. You may find that TRS covers your expenses at the beginning of your retirement, but your purchasing power decreases over time with inflation. This is where other savings vehicles, such as the 403(b), 457, and IRAs come into play. It is strongly encouraging to save beyond TRS for your retirement.
2) Retirement Savings: Retirement savings such as a 403(b), 457, or IRA are essential to your financial security and can supplement your TRS pension at retirement. It's never too early to start saving for retirement. A little money saved early will earn much more in compound interest and market returns than later. This can be difficult for many novice investors to pick the investment and what broker to work with. You should contact a financial planner to see what options work best.
3) Social Security: Approximately 96% of public school employees do not pay into the social security system, but most other TRS participants pay into Social Security and get this benefit. For example, public higher education institutions in Texas pay into Social Security and will receive the benefit. This makes it even more important to have retirement savings through a 403(b) or 457 plan if you are not entitled to Social Security benefits. You may receive a social security benefit if you are contributing or have previously contributed. The easiest way to determine if you are eligible to get your full Social Security benefits is to see if your school district pays into Social Security or look at your pay stub to see if you pay into the program.
As discussed, there are three pillars of a successful retirement on TRS. You need to take advantage of all three. Reach out to me on the contact page below if I can be of service to discuss your retirement goals.
This content is developed from sources believed to be providing accurate information. The information provided is not written or intended as tax or legal advice and may not be relied on to avoid federal tax penalties. Individuals are encouraged to seek advice from their tax or legal counsel. In addition, individuals involved in estate planning should work with an estate planning team, including personal legal or tax counsel. Neither the information presented nor any opinion expressed constitutes a representation of a specific investment or the purchase or sale of securities. Asset allocation and diversification do not ensure a profit or protect against loss in declining markets.