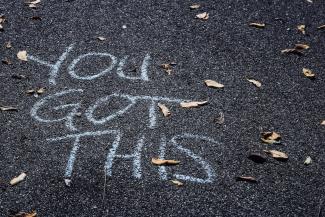 How to Get the Maximum Social Security Monthly Benefit
Social Security is one of the most underappreciated retirement benefits that you can get. Very few pensions are indexed for inflation and provide such generous survivors' benefits. One question I often get is how to maximize your Social Security monthly retirement benefit. Essentially, to do this, you need to understand the maximum benefits you can receive. The maximum benefit is figured out each year based on the CPI or the consumer price index (or inflation) and published on the Social Security Administration website.
The maximum benefit depends on the age you retire. For example, if you retire at full retirement age in 2022, your maximum benefit would be $3,345. However, if you retire at age 62 in 2022, your maximum benefit would be $2,364. If you retire at age 70 in 2022, your maximum benefit would be $4,194.
The question is how to get the maximum benefit in retirement. There are three ways.
1) Have a high income up to the Social Security wage base. For 2022 the wage base is $147,000. For 2021 it was $142,800. So the wage base increases each year with inflation. Getting a salary as much as the wage base each year will help you maximize your Social Security benefit. So the higher your lifetime income, the greater your Social Security benefit. You can also pick up a part-time job or start your own business, and you will pay self-employment tax, increasing your monthly benefit. Social Security benefits those on lower incomes in retirement since it is potentially not taxable. It also helps those on higher incomes since, at the most, the benefit can be taxed 85%.
2) Take Social Security not until age 70 to get delayed credits. Social Security rewards you for not taking it at age 62, the earliest, and your full retirement age at age 66 or 67. Putting it off for a few more years will increase your lifetime income. But unfortunately, most retirees take Social Security early at age 62. These are lifetime benefits, and Social Security protects you against the longevity risk of the fear of running out of money in retirement. Also, as mentioned, Social Security is indexed for inflation, so if you wait until 70 to collect, these are lifetime benefit increases.
3) Strategize how you are going to take Social Security. It might benefit you or your spouse to take it early and the other spouse to take it later. Determine the maximum filing strategy by working with a financial planner to determine the optimal strategy. A financial planner will use sophisticated software to look at thousands of filing combinations and help you navigate and select the one that works best for you. You should develop a financial plan and see how Social Security fits into your plan. A financial planner can determine different scenarios of when to take Social Security to get the maximum benefit.
These are three important ways to maximize your Social Security benefits. If you can think of more ways, let me know. If I can be of service in helping you maximize your Social Security benefits, reach out to me on the contact page below.
*This content is developed from sources believed to be providing accurate information. The information provided is not written or intended as tax or legal advice and may not be relied on for purposes of avoiding any federal tax penalties. Individuals are encouraged to seek advice from their own tax or legal counsel. Individuals involved in the estate planning process should work with an estate planning team, including personal legal or tax counsel. Neither the information presented nor any opinion expressed constitutes a representation of a specific investment or the purchase or sale of any securities. Asset allocation and diversification do not ensure a profit or protect against loss in declining markets.