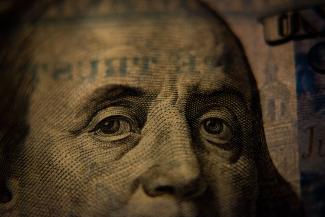 High Inflation, Try I Bonds for Your Emergency Fund
Investors are always looking for safe investments, especially in times of market volatility. We are indeed in unusually times with inflation levels not seen in 40 years. So what investments are available to take advantage of market volatility and high inflation?
One increasingly popular one, especially among DIYers, is I Bonds. These can be purchased directly from the U.S. Treasury Department from their website TreasuryDirect.gov. You would set up an individual account and purchase I Bonds up to $10,000 each calendar year.
You must hold I Bonds for at least one year. You can redeem I Bonds after one year but lose three months of interest payments if held less than five years from purchase.
What is unique about I bonds is that they can defer federal income taxes until they are redeemed, which can be very beneficial to your tax bill. They are also exempt from state and local taxes.
I Bonds don't lose value and are expected to increase with high inflation. They are backed by the full faith and credit of the U.S. government, the strongest protection out there for investments.
The current interest rate in March 2022 is very high at 7.2%, which adjusts every six months. The interest rate for one-year CDs is less than 1%! As you can see, you get guaranteed principal protection plus a much higher interest rate than a CD. The S&P 500 has returned 10.5% since the late 1950s. I Bonds at just 3 percent less and will not lose value when redeemed. I Bonds are an excellent way to diversify your portfolio and reduce market risk.
What is the catch? The drawback of I Bonds is that you can only purchase $10,000 for each person each year with a unique Social Security number. Also, you must hold them for one year. In addition, the Treasury Direct website is not great and challenging to navigate and set up an account compared to most retail brokerages.
But, despite these minor limitations, I Bonds can be very suitable for most investors as they provide a much higher interest rate than most savings accounts and CDs.
I Bonds are an excellent way to build up an emergency fund. Financial planners recommend at least six months of living expenses in the bank in an emergency, such as losing a job or unforeseen significant expenditures. Having I Bonds in your portfolio can enable you to have that emergency fund to give you peace of mind.
There are not many investments out there that don't lose principal, plus provide a reasonable rate of return. For example, comparable investments, such as annuity products, have very high fees and complicated contracts to understand. On the other hand, I Bonds offers a fresh alternative that most DIYers may overlook. Reach out to me, and we can look at how savings bonds fit into your investment portfolio.
*This content is developed from sources believed to be providing accurate information. The information provided is not written or intended as tax or legal advice and may not be relied on for purposes of avoiding any federal tax penalties. Individuals are encouraged to seek advice from their tax or legal counsel. Individuals involved in the estate planning process should work with an estate planning team, including personal legal or tax counsel. Neither the information presented nor any opinion expressed constitutes a representation of a specific investment or the purchase or sale of any securities. Asset allocation and diversification do not ensure a profit or protect against loss in declining markets.