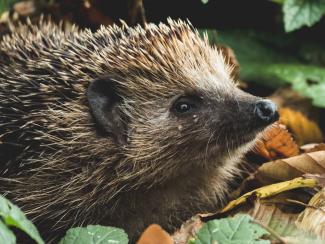 Going from Good to Great in your Personal Finances
Jim Collins' blockbuster bestseller book, Good to Great, exemplifies going from getting Good results to getting Great results. Although his ideas have been applied to business success, the same principles apply to your personal finances. In this blog, I discuss the four core principles of going from Good to Great that can be applied to personal finances.
Discipline Yourself
You must be disciplined! You need to cultivate yourself to becoming the master of your personal finances. You must be able to have personal humility and willingness to change and adapt. Jim Collins is talking about getting the right people on the bus and determine where to drive the bus. Your financial planner can help you get the right people on your bus and chart your path to personal financial success.
Discipline Your Thought
You should think about your short term and long term goals. You must have a purpose to achieve your goals. Confront the brutal facts in your life. You can and will prevail in the end. But you cannot dwell on the past. Collins discusses the Hedgehog Concept in which you need to be passionate about what you are doing in your life, this will lead to success with your finances. Be a Hedgehog and get rooting around and start moving forward with your financial dreams.
Discipline Your Action
You need to build momentum and execute exceptionally well. Your accumulated wealth can add up over time because of compounding and momentum. Create your own self imposed performance makers. Renew yourself and extend yourself by getting validation of new ideas from others. Don't do this alone, ask for the help of a CERTIFIED FINANCIAL PLANNER(TM) to be your accountability partner.
All three concepts of disciplined people, thought, and action is the backbone of great performers.
Building Greatness to Last
Learn from mistakes from what you've done in the past. Prosper with success beyond yourself and serve others. Don't just think about yourself think about helping others in your community. The importance of public service cannot be underestimated. Hold to core values and change your practices as needed. You should always have BHAG (Big Hairy Audacious Goals). Don't settle for second best.
Your personal financial destination is composed of getting:
1. Superior results.
2. Distinctive impact.
3. Lasting endurance.
You got this! Talk to a financial planner and go from Good to Great in your personal finances.
*This content is developed from sources believed to be providing accurate information. The information provided is not written or intended as tax or legal advice and may not be relied on for purposes of avoiding any Federal tax penalties. Individuals are encouraged to seek advice from their own tax or legal counsel. Individuals involved in the estate planning process should work with an estate planning team, including their own personal legal or tax counsel. Neither the information presented nor any opinion expressed constitutes a representation by us of a specific investment or the purchase or sale of any securities. Asset allocation and diversification do not ensure a profit or protect against loss in declining markets.