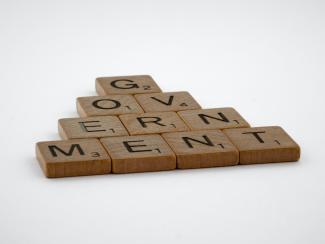 Critical Decisions To Retire Early From Government
Working in government is a rewarding career since you can serve the public and significantly impact society. But many civil servants want the opportunity to retire early or have the option of retiring early from civil service and enjoy time with their family, travel, or take on new challenges such as working in the private sector. Some of the critical issues to consider when retiring early from the government are discussed in this blog post.
Health Insurance
Perhaps the biggest concern is the ability to get adequate healthcare coverage when you retire from your government job. Healthcare coverage will most likely not be an issue if you are a veteran. But if you are not a veteran Medicare does not kick in until age 65. So finding health care on Healthcare.gov might be a rather expensive option, or you might have a spouse that works and get on their plan. But this is a crucial consideration for retiring early and is often not well thought out.
Pension
Many government jobs offer a pension plan. What is the earliest you can take the pension and maximize your benefit? Would it make sense to take a lump sum from the pension or take a lifetime annuity? These are critical decisions that can impact your cash flow in retirement. Analyzing the choices and formulating a strategy is essential to have enough cash flow to fund your retirement.
Career Changing
Another option is to work for the private sector after retiring from government service. Career changing has become an increasingly popular option with more private-sector opportunities for the skills you learn working in government. In addition, working in the private sector can be an excellent way to build up your 401(k) plan until retirement. Maxing out your 401(k) and taking advantage of the higher pay in the private sector is a way to catch up and save more for retirement. But unfortunately, many do not save up to the maximum employee deferral limit.
Rollover TSP, 457, or 403(b) plan
One important consideration is whether you will roll over your old TSP, 457, of 403(b) plan into an IRA or new 401(k). If you were saving money on one of these plans, you need to decide what to do with the money. A common one is to roll the pre-tax money into an IRA or a current employer 401(k) plan if working for the private sector. The benefit of a rollover is that you have better investment choices. Also, it creates more efficiencies rather than having multiple plans to rebalance and monitor. But the TSP and many government retirement plans can have great investment options that need to be factored into whether a rollover makes sense.
Talk to a Financial Planner
You don't have to make this difficult decision alone. You could talk to a financial planner to determine. A financial planner can take all of your goals and look at the best options to retire early from the government and have a successful retirement. Reach out to me, and we can explore how to retire early from your government job.
*This content is developed from sources believed to be providing accurate information. The information provided is not written or intended as tax or legal advice and may not be relied on for purposes of avoiding any federal tax penalties. Individuals are encouraged to seek advice from their tax or legal counsel. Individuals involved in the estate planning process should work with an estate planning team, including personal legal or tax counsel. Neither the information presented nor any opinion expressed constitutes a representation of a specific investment or the purchase or sale of any securities. Asset allocation and diversification do not ensure a profit or protect against loss in declining markets.