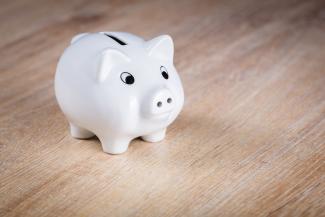 Why pay a 1% fee for a financial advisor?
Many of you know that getting financial advice doesn't come cheap. The typical model is to pay a financial advisor a 1% fee to manage your assets or Assets Under Management (AUM).
This could translate into paying a financial advisor $5,000 for managing $500,000 of AUM or greater than $10,000 for over $1 million. Typically, what these investment advisors will do is pick several mutual funds (which have fees as well) and occasionally rebalance your portfolio. This does not seem like much work for what you are paying them for. There must be a better way!
What I suggest is to look for fee-only financial advisors that work under a subscription-based model. What is this? Essentially, you pay the financial advisor, or financial planner, a retainer either monthly or quarterly to work with you and your money. These financial planners will work with you on all areas of your personal finance such as investments, retirement, insurance, among others. Under the retainer model, the financial advisor must show value to you. Otherwise, you can easily cancel the subscription.
You are ultimately responsible for managing your own money, but your financial advisor will provide solid guidance on a portfolio that is right for you. This changes the traditional top-down relationship and empowers you to learn more about investing and money management. In the long run, this is a better option.
I strongly advocate for the subscription-based model. At Chris Reddick Financial Planning, we Educate you about your personal finances, Inspire you to make meaningful change, and help you Achieve your short- and long-term financial goals.
*This content is developed from sources believed to be providing accurate information. The information provided is not written or intended as tax or legal advice and may not be relied on for purposes of avoiding any Federal tax penalties. Individuals are encouraged to seek advice from their own tax or legal counsel. Individuals involved in the estate planning process should work with an estate planning team, including their own personal legal or tax counsel. Neither the information presented nor any opinion expressed constitutes a representation by us of a specific investment or the purchase or sale of any securities. Asset allocation and diversification do not ensure a profit or protect against loss in declining markets.