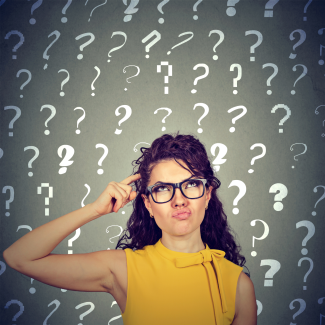 When should I refinance my student loans?
With historically low-interest rates, student loan borrowers should ask themselves whether it is time to refinance their student loans?
The average student loan interest rate is 5.8% among all households with student debt.1 That includes both federal and private student loans — about 90% of all student debt is federal. Interest paid can add up considerably over time. For instance, with a 5.8% interest rate on $30,000 of student loans, a borrower would pay about $9,600 in interest throughout 10 years. That's a lot of money that could be put to better use.
The federal student loan interest rate for undergraduates is 4.53% for the 2019-20 school year. Federal rates for unsubsidized graduate student loans and parent loans are higher at 6.08% and 7.08%, respectively. Federal student loan interest rates depend upon whether the loan is federal in which every borrower is taking out the same type of loan in a given year that has the same interest rate. Congress sets the interest rate yearly based on the 10-year Treasury Note. Most have fees as a percentage of the total loan amount, and rates are fixed for the life of the loan. 
While private student loans interest rates are credit-based, and most lenders charge origination fees and rates can be fixed or variable. For private loans, borrowers with higher credit scores generally qualify for lower interest rates and more favorable terms. 
Consolidation and Refinancing
The difference between consolidation and refinancing a student loan is important to know.2 For consolidation, the U.S. Department of Education offers Direct Consolidation Loan, which essentially combines your federal loans into one new loan. The new interest rate is a weighted average of the interest rates of your old federal student loans. 
Consolidation is important if you are considering the option of enrolling in Income-Driven Repayment Plans or qualify for Public Service Loan Forgiveness. Consolidation and refinancing can be done with private loans where the private lender combines private and federal student loans into one new loan. 
For Income-Driven Repayment Plans, the forgiven amount is taxed as ordinary income. Income-Driven Payment Plans under federal student loans consist of 20-25 years of payment. After that period, the borrower may be eligible for student loan forgiveness.
While for Public Service Loan Forgiveness, if a borrower still has a balance after making 120 qualifying payments towards Public Service Loan Forgiveness, the borrower qualifies for tax-free forgiveness of the entire remaining balance.
Federal loan borrowers also have access to deferment and forbearance options. Both of these options put the student loan on pause if you are unable to make your monthly payments. The main difference is that with a deferment, you may not be responsible for paying the interest that accrues on certain types of loans during the deferment period. However, during a forbearance, you are responsible for paying the interest that accrues on all types of federal student loans.
When should you refinance?3
1. Save money so you can lower your monthly payments. You can also decrease the term of your student loan to pay it off quicker. By shortening your payments you can save considerable money on reduced interest paid.
2. Better customer service support. As a student loan borrower, you don't want to deal with poor customer service. A lender with solid customer service support can help you manage your student debt more effectively and quickly resolve any issues that might arise.
3. Have a stable job with a steady income. With a private loan, there are not as many protections, therefore, it is important to have a steady job and income to make timely payments on your student loan. Refinancing lenders will want to see that you have a steady income, so they can feel confident you'll be able to afford the monthly payments and repay your refinanced student loan.
4. Private student loan interest rates can sometimes be lower than federal rates. This is not always the case and approval for the lowest rates requires an excellent credit score. If you have good credit, you may be able to refinance existing student loans to get a lower rate and more favorable terms possibly paying off the loan quicker.
When should you not refinance?4
1. You won't lower your interest rate by much. One of the biggest reasons borrowers choose to refinance student loans is to get a lower interest rate. Student loan interest is usually compounded daily; by lowering your rate, you could see major savings over the life of your student loans.
2. You don't have a good credit score, or income to refinance your student loans? Your credit history will be a major factor that lenders will consider when deciding whether to approve or deny your student loan refinance application. A good-to-excellent credit score is required by most lenders, with minimum score possibly ranging from 650 to 680. In addition, your annual earnings will be evaluated. The lender will want to see whether you have enough income to make the monthly payments.
3. Losing important benefits of federal student loans.5 As a federal student loan borrower, you stand to lose the following benefits through refinancing such as deferment, forbearance, repayment assistance programs such as Public Service Loan Forgiveness, wealth and disability discharge, potential student loan forgiveness, and default debilitation.
4. Federal student loans offer a six-month grace period right after you graduate from your undergraduate program so don't refinance immediately. You can also defer paying your student loans if you go to graduate school. Many people take on extra loans when they go to graduate school, so avoiding payments from previous loans as long as you can be helpful. 
New Legislation
The 2020 Coronavirus Aid, Relief, and Economic Security Act mandated that payments on federally held student loans are suspended (or deferred) from March 13 to September 30, 2020. The major benefit is that no accrual of interest during the suspension period. Covered loans include Direct Loans and FFEL loans that are currently owned by the U.S. Department of Education. But over 9 million federal student loan borrowers have at least one loan not covered.
The choice to refinance your student loans is a complicated decision. It would be best to talk to a financial planner to make sure you are making the right decision to suit your particular circumstances.
1. https://www.nerdwallet.com/article/loans/student-loans/student-loan-interest-rates

2. https://studentloanhero.com/student-loan-refinancing-cheat-sheet/

3. https://www.thebalance.com/refinancing-federal-student-loans-4136471

4. https://studentloanhero.com/featured/10-questions-to-ask-before-refinancing-your-student-loans/

5. https://www.forbes.com/sites/andrewjosuweit/2017/05/21/3-times-refinancing-your-student-loans-is-a-bad-idea/#6c875d7d64a7
*This content is developed from sources believed to be providing accurate information. The information provided is not written or intended as tax or legal advice and may not be relied on for purposes of avoiding any Federal tax penalties. Individuals are encouraged to seek advice from their own tax or legal counsel. Individuals involved in the estate planning process should work with an estate planning team, including their own personal legal or tax counsel. Neither the information presented nor any opinion expressed constitutes a representation by us of a specific investment or the purchase or sale of any securities. Asset allocation and diversification do not ensure a profit or protect against loss in declining markets.