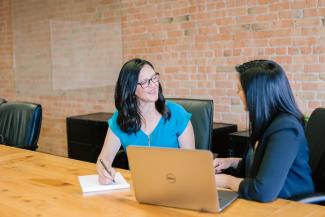 What is Advice-Only Financial Planning?
Financial advisors traditionally have been paid under an Assets Under Management or AUM model. Essentially, you would hand over control of investing to your financial advisor, who typically charges around a 1% fee to manage your money.
But many consumers would like financial planning advice but do not hold enough assets to manage or have all of their investments in workplace 401(k) plans or pensions. These consumers need financial advice and are willing to pay a fee for this advice.
In addition, financial consumers may not want a financial advisor to manage their money for a fee. So you could have advice only for particular investments, and the financial advisor would manage the funds for other investments. This is where advice-only financial planning comes into play. It can either replace the AUM model or supplement this model. I don't think there is a one size fits all approach; each consumer is different. Talk to a financial advisor to see what is the right fit for you.
Advice-only financial planning is relatively new. However, financial advice has become more mainstream with more subscriptions and membership programs. We have subscriptions, such as gym membership, streaming, and other services. So why not have a membership for financial advice?
In addition, investing is not as complicated as in the past, so you get more DIYers investing in low-cost ETFs. Clients can now feel more comfortable investing for themselves. With commission-free trades and excellent user-friendly brokerage platforms, investing has become much easier than in the past.
How does advice-only financial planning work?
1) You typically pay a project fee for financial advice. For instance, there may be a fee for developing a financial plan. A financial plan reviews and analyzes your assets (what you own), liabilities (what you owe), investments, insurance, taxes, etc. Financial Planners can examine your financial information and make recommendations from the plan they develop.
2) You can also have ongoing advice-only financial planning. This is where you would pay monthly or quarterly fee for regular financial advice in meetings. You can typically work with a financial planner for an extended or limited period to get your finances on track.
Essentially, there are options for those that do not have enough assets to manage or want to Do It Yourself with the advice only of a financial planner.
Advice-only financial planning is not for everyone. If you are not comfortable managing money, then hiring someone for a reasonable fee to order it for you might make sense. But if you are paying hefty fees and are not getting much advice on other areas of financial planning, you might want to supplement or replace this with advice-only financial planning. Contact me on the contact page below to learn more about advice-only financial planning.
*This content is developed from sources believed to be providing accurate information. The information provided is not written or intended as tax or legal advice and may not be relied on to avoid federal tax penalties. Individuals are encouraged to seek advice from their tax or legal counsel. In addition, individuals involved in estate planning should work with an estate planning team, including personal legal or tax counsel. Neither the information presented nor any opinion expressed constitutes a representation of a specific investment or the purchase or sale of securities. Asset allocation and diversification do not ensure a profit or protect against loss in declining markets.