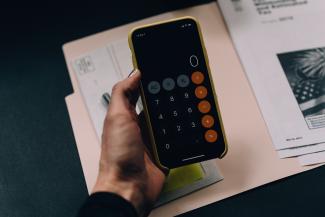 A San Antonio Guide to Effective Budgeting
How to Build a Realistic Budget and Stick with it
At the core of any successful financial enterprise in San Antonio, be it a household or a business, is a sound and effective budget plan that is used to drive all cash flow decisions, large and small, on a daily basis. San Antonio businesses have profit goals, and families have savings goals, both of which require budgeting and cash flow management to meet them consistently.  Using the tools that are available to you online and in software packages will give you the ability to budget like a pro and manage your surpluses to increase your savings.
Keys to Budgeting Success
Establish Spending Priorities
Establish a clear spending goal for each of your priorities. If your cash flow is limited, target your top priority first. (i.e., to save $500 a month towards a $10,000 emergency fund). With the remaining cash flow, itemize all expenditures in two main categories – Essential and Non-essential. Begin with essentials such as mortgage/rent, taxes, food, transportation, personal need, debt. Then allocate the balance of your cash flow among non-essential items, such as dining out, leisure activities, household items, clothing, etc
Pay Yourself First
Undoubtedly, you've heard this key budgeting tenet many times; that's because it is fundamental to the successful cash flow management, and it works. Many people lack the discipline to save what's left at the end of the month; so, by depositing a committed amount to your savings as your very first expenditure each month, you are assured of having enough for savings each month. All other expenditures should be budgeted around it.
Strike a Balance
If you also have a debt reduction goal, then a portion of that could go towards paying off debt, but never at the expense of your savings. This would be over and above your regular monthly debt payments. Find a balance between the two and divide your payment to yourself between the two. (i.e., 60% to savings and 40% to debt reduction). The important thing is to maintain the balance and stick with it each month.
Manage Your Savings
Once you have accumulated enough savings to meet your short term goals, such as building an emergency fund, you can begin to allocate additional savings to longer-term accounts that offer better rates of return. Once you begin to meet or exceed your savings goals, you will be further motivated to stick with your budget plan
Stick with the Plan
The key to successful budgeting is maintaining the discipline to keep your expenses in line. The best approach is to strive to live below your budget each month; however, if you exceed a planned expenditure one month, you need to find another one to cut, this month, but you need to avoid cutting your savings expenditure.
Managing Your Budget Like a Pro
For about the cost of lunch for two (it's probably in your budget), you can link all of your online banking, credit card accounts and savings accounts to a computerized budgeting program that will download all of their financial data and organize it into a budget and a cash flow spreadsheet. Once it is all set up, most of your daily entries and financial transactions are recorded directly from your online accounts, saving you a lot of time, and ensuring greater accuracy. Mint.com is a free website with all of the capabilities for real-time personal financial management.
Whether you're earning a six-figure salary or just out of college, creating and maintaining a budget is a must. Having a budget that you actually use can help keep spending under control, bolster your savings account, adequately plan for retirement, and keep debt at a manageable level. 
Creating the budget is actually the easy part. But how do you create a budget that you'll actually use? One of the keys is your mindset. Stop looking at a budget as a negative and look at it as a way to reach your financial goals.  
So how do you create a functioning budget – one that you will utilize in the coming months and years?
Here are a few pointers for San Antonio:
Personalize it. Don't just accept the default categories that are typically offered in most budget templates. If you don't spend a lot of money on vacations, but you like expensive dinners out, make sure that you include dining out as an expense category. If you find that you begin to take more vacations, you can always add that category down the road.
Be sure to include one-offs and other incidental expenses. Most of us are aware of how much money we spend on clothing, on entertainment, or for our mortgage and utilities. But what about the things that can pop up and potentially derail any budget if they're not accounted for properly? Things like an emergency trip to the vet for Sparky, a replacement vehicle after your car simply dies in the driveway, or even unexpected school expenses your child forgot to tell you about. These things happen and in order to account for them properly, they need to be included in any budget that you create. 
Include accurate income projections. When we're budgeting our income, it needs to be the income that we know, or reasonably expect to earn. Not the commission you may earn, not the year-end bonus that you may or may not receive, not the income from the part-time job that you intend to get, but as of yet, don't have. Only include the income that you are currently earning.
Create an 'actual' column. This more than anything can help you stick to your budget. Take the time at the end of the month to enter all of your actual expenses and compare them to your budgeted amount. If you're under, congratulations! If not, take a look at where you fell short and see if you need to make an adjustment, or just scale back your spending a little bit more. 
Include retirement savings in your budget. It's so important to start planning your retirement early. While younger folks may be willing to put this off, don't. The sooner you start to plan for retirement, the earlier you can retire (if you want), or simply have the lifestyle that you wish. Even if you're on a tight budget, include retirement savings.
Make your budget fluid. Like everything in life, things change from year to year, and sometimes from day to day. Make sure that your budget reflects your situation today, not your income level and expenses from five years ago.
Make it a habit to review your budget once a month, where you can make any changes, add to remove categories, or even adjust budgeted amounts. 
It's time to stop looking at a budget as a negative and start using it to achieve your financial goals. 
In these tough times, it's important to take some relatively easy steps to stretch your budget.
Start with your credit cards. Often people overlook where their money is going when it's as easy as a tap, not to mention interest and fees:
1. Pay your credit card balance in full each month. If you don't pay your credit card balance in full each month, you will be paying steep interest rates on the balance. That interest rate could easily be 15% to 20% or more annually.
2. When getting cash from ATMs, use only those affiliated with your own bank so you can avoid the transaction fees charged by "foreign" banks. These fees typically run $2 to $3 per transaction. Or get a card from a bank that absorbs fees.
And make sure you're truly keeping track of your bills. Auto-payments make it too easy to let month after month go by without tracking each item spent.
3. Look At Your Household Bills Each Month. Telephone, cell phone, cable/satellite, internet service provider, and trash removal service. Can any of these be reduced by switching service providers? Do you use all the calling features you pay for? Do you watch all those channels in your current cable or satellite package?
4. Consider Getting Rid Of Some Of Your Non-Essential Household Items. If you have a cell phone and a home phone, perhaps you can give one up. If you don't mind watching television shows a bit after the premiere, you can save money by getting rid of cable or satellite service.
5. Need some extra cash? Look through your closets and attic for stuff to sell on eBay. Did you know that the average household has more than $1,000 worth of items that could be auctioned off for cash?
Summary
In practice, a budget is at the core of any successful enterprise San Antonio  – both business and personal; however it is the ability to strictly adhere to it that makes it effective. Budgets that are unrealistic or too difficult to manage are quickly swapped out for good intentions. However, budgets or spending plans that reflect your reality while providing a realistic path to improving your cash flow, can not only be motivating, they can be liberating, freeing you from having to make difficult choices. How? Because your budget decides for you. Let's go San Antonio and build effective budgets!
*This content is developed from sources believed to be providing accurate information. The information provided is not written or intended as tax or legal advice and may not be relied on for purposes of avoiding any Federal tax penalties. Individuals are encouraged to seek advice from their own tax or legal counsel. Individuals involved in the estate planning process should work with an estate planning team, including their own personal legal or tax counsel. Neither the information presented nor any opinion expressed constitutes a representation by us of a specific investment or the purchase or sale of any securities. Asset allocation and diversification do not ensure a profit or protect against loss in declining markets.