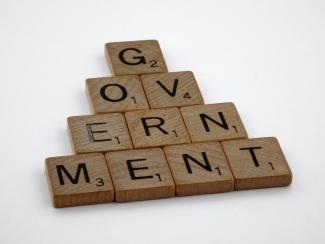 Retirement Readiness for Federal Government Workers
A 2016 survey showed that only 42% of federal government workers reported being prepared for retirement.1 So, over half of the federal workers need additional help to reach their retirement goals. This finding is troubling since the federal government is known for providing more generous employee benefits than the private sector, and federal workers are simply not taking advantage of these benefits. How can you maximize your retirement benefits as a federal government to better prepare for retirement?
The survey showed that higher-ranking federal workers at the General Schedule or GS 14 and above felt more prepared for retirement than lower-ranking federal workers covered by Civil Service Retirement System or CSRS. In addition, those federal workers in more early to mid-career may need more help navigating the federal retirement benefits system.
Overall, differences in retirement preparedness are related to whether you are on CSRS or FERS. Greater preparedness is related to the more generous pension with CSRS. CSRS is a classic government pension plan. Employees contribute between 7-8% of their paycheck to the pension, and then when they retire, they receive a sizable monthly annuity compared to their FERS pension annuity.
While Federal Employee Retirement Systems (FERS) became the default retirement system for new federal employees on January 1, 1987. The most significant difference between CSRS and FERS is that while CSRS has the pension to fund retirement, FERS, on the other hand, has three components. These are the pension, the Thrift Savings Plan or TSP, and Social Security. So, as you can see, FERS leaves more retirement choices and risks to the federal government worker.
If you are on CSRS, not surprising, you may feel more confident about your retirement with the more generous pension. However, being on FERS means that you need to get better prepared. You have to take a more active role by perhaps savings more in the TSP and possibly opening a Roth IRA. Essentially on FERS, you need to take a more active part in retirement savings because the pension is not as generous. But the benefit of FERS is that you can save in the TSP perhaps more aggressively and leave this money to your heirs or have more choices over investment and retirement distribution options.
The generous CSRS pension provides lifetime income but leaves not as many choices of what you can do with the money in retirement. For example, perhaps you want to spend more money at the beginning of your retirement, which is common while you are healthy, and less later on in retirement; the TSP will enable more choices of when and where you want to distribute your money in retirement.
The same survey showed that the federal government does not provide enough education, such as workshops, counseling, and professional financial assistance, to prepare them for retirement better. This is where a CERTIFIED FINANCIAL PLANNERTM comes in to help federal workers on CSRS or FERS navigate their retirement benefits and examine how they can use these to reach their retirement goals. Reach out to me on the contact page below if I can assist with navigating your retirement.
1. https://www.govexec.com/gbc/surfing-retirement-wave/
*This content is developed from sources believed to be providing accurate information. The information provided is not written or intended as tax or legal advice and may not be relied on to avoid federal tax penalties. Individuals are encouraged to seek advice from their tax or legal counsel. Individuals involved in the estate planning process should work with an estate planning team, including personal legal or tax counsel. Neither the information presented nor any opinion expressed constitutes a representation of a specific investment or the purchase or sale of securities. Asset allocation and diversification do not ensure a profit or protect against loss in declining markets.