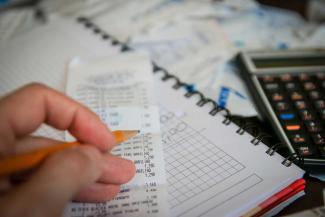 Pay by the Month for Comprehensive Financial Planning
The Financial Planning industry is evolving from the traditional assets under management, the AUM model, where you would pay a financial advisor a fee, usually 1%, for managing your investments.
This model has worked well for many years primarily because of the complicated nature of stock markets and not as much access to low-cost choices such as exchange-traded funds (ETFs) or index funds. However, the internet has changed all this and opened the door to new possibilities for working with a financial planner.
The rise of retail investors using brokerage trading platforms has democratized the process and enabled the average investor, with some confidence, to trade ETFs independently. Besides, millennials looking for low-cost target-based retirement funds, essentially one ETF, have made these options even more appealing.
Along comes a new approach which is very timely given all of what I wrote above, the subscription or retainer model of financial planning. In this model, you would not pay your financial planner a 1% AUM fee. Instead, the investor pays a monthly fee and would then be given guidance on a suitable portfolio to pursue to achieve their investment goals along with other areas of financial planning. This model is both simple and very appealing to the average investor. Some of the benefits compared to the traditional AUM model are highlighted below:
Higher Customer Service and Accountability: With the subscription-based model, the client pays each month directly out of their pocket. While with the AUM model, the fee is debited from the investor's account. Which approach would you demand more outstanding customer service from your advisor, a fee you don't typically see or a fee that comes right out of your pocket each month?
More affordability and Transparency: The typical AUM model has a 1% fee for an AUM of $500,000; this would equate to $5,000 a year! While a subscription-based model typically is much lower, running from $125 to $300 per month. In my firm, for example, you would be paying $125 per month or $1,500 per year for comprehensive financial planning.
Wouldn't you want to pocket the extra $3,500 and do the investments yourself with the guidance of your financial planner? This seems like a lot of money just for your financial advisor to rebalance mutual funds, usually with automated software.
Increased Education to Empower Investors: I'm a big proponent of educating and empowering your clients. We do a disservice when we don't explain things to our clients, and after meeting with them, they are even more in the dark. Financial planning is a trusting relationship, and education is critical to establishing and building upon trust. In addition, investors should be empowered to invest independently with their financial planner's guidance.
With our digitally interconnected society, empowering investors to use modern technology to make better investment decisions is our duty as financial planners. I think it is time to change the industry radically, complete financial planning, achieve higher customer service and affordability, and empower and educate clients. I hope you can join me on my mission. Reach out on the contact page below to learn more about monthly subscription financial planning.
*This content is developed from sources believed to be providing accurate information. The information provided is not written or intended as tax or legal advice and may not be relied on to avoid any Federal tax penalties. Individuals are encouraged to seek advice from their own tax or legal counsel. Individuals involved in estate planning should work with an estate planning team, including their own legal or tax counsel. Neither the information presented nor any opinion expressed constitutes a representation by us of a specific investment or the purchase or sale of any securities. Asset allocation and diversification do not ensure a profit or protect against loss in declining markets.