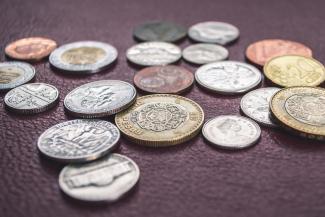 My Simple Approach to Budgeting
The internet is full of different methods to budget your money. You can get fancy software that tracks every dime that you spend. I think a more straightforward approach is to use the 50/30/20 Rule.
50/30/20 Rule. This is where you allocate your budget 50% to your wants, such as housing, utilities, and other monthly costs that don't change month over month. I would allocate 30% to wants, which are the fun things of life like going out to eat, vacations, etc. You will notice that wants can change every month. And you indeed have control over wants. The last 20% is allocated towards savings and debt repayment. In the 20% category, you have savings in your 401(k) plan, an emergency fund, paying off credit cards, student loans, etc.
What can you control? This is the central question in your budget. You really can only control the wants and the savings. The 50% to needs is relatively fixed in the short term. You could change your needs if you downsize, move from your current home to an apartment, and pay less for housing. But these cannot be controlled in the short term.
Focus on the wants and savings. You will get the most bang for your buck if you focus on your wants. For example, perhaps you can go out to eat less each month. Or you can take a shorter vacation. Also, the savings could be used to increase debt repayments. So work on your wants and savings, as this is the key to working on your budget.
How to budget. You can get budget apps, which can be a good choice for someone who wants a pre-programmed way of understanding their spending. You can just as easily use a spreadsheet to track your 50/30/20 budget. Use whatever tools work well for you— like apps and spreadsheets. Don't worry if you are not great at budgeting at first. It takes time, practice, and discipline to track your spending.
Key takeaways. Each individual has their way of budgeting. Don't sweat it if you are not good at budgeting. Most people aren't. But it is always better to track spending either through a spreadsheet or an app, as this forces you to know where the money is going so you can make better choices. Just try, and you will become better at budgeting over time.
Contact me on the page below if you want to learn more about budgeting techniques that could put you on track to achieve your goals.
*This content is developed from sources believed to be providing accurate information. The information provided is not written or intended as tax or legal advice and may not be relied on to avoid federal tax penalties. Individuals are encouraged to seek advice from their tax or legal counsel. Individuals involved in estate planning should work with an estate planning team, including personal legal or tax counsel. Neither the information presented nor any opinion expressed constitutes a representation of a specific investment or the purchase or sale of securities. Asset allocation and diversification do not ensure a profit or protect against loss in declining markets.