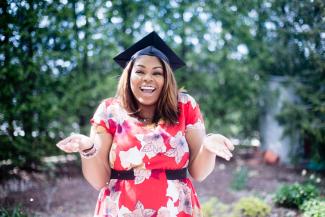 How to Compare 529 College Savings Plans?
A challenge for most parents with children is to determine how to save for their college education. As you know, the cost of a college education is rising at a rate greater than inflation. Saving for college as early as possible is a definite must for parents. But how do you know which college savings plan is the best to meet your needs?
Rating Systems
There are several rankings and rating systems of college savings plans. The one that I like the best is Morningstar.1The benefit of using Morningstar is that they don't rank college savings plans using a numbered system, but they place them in different performance categories. This is a better way for most parents to determine the best plan and what plans to avoid.
Morningstar Ratings
Morningstar analysts assigned ratings to 61 plans that captured 97% of the more than $363 billion invested in 529 plans in 2020. Specifically, Morningstar analysts use a rating system with four Process, People, Parent, and Price categories. This enables a more holistic view of the college savings plans. There is a five-tiered scale from highest to lowest, including three Morningstar Medalist designations (Gold, Silver, and Bronze), Neutral, and Negative. This holistic approach enables a parent to choose from alternative plans that better meet their needs.
The general rule is to look more closely at Gold, Silver, or Bronze plans. You should always consider lower-rated plans if your state has an income tax deduction giving you an extra tax incentive. It would help if you avoided negatively rated plans.
For the 2020 rating, three plans were Gold rated. Michigan's Education Savings Program in recognition of the state's long track record of first-rate investment oversight. This plan uses TIAA, with a well-designed glide path for its new target-enrollment portfolios. This plan charges a meager fee of about 0.10% for those options, making it the cheapest suite of portfolios that Morningstar rated.
While Illinois' Bright Start College Savings and Utah's my529 continue to set themselves apart from the competition, for instance, Utah's plan has an excellent assortment of fixed-allocation options, offering global diversification at varying levels of risk for savers with nontraditional timelines. Parents should seriously consider Michigan, Illinois, and Utah plans and the other best-in-class plans. Besides the top three plans, there were 32 best-in-class offerings. College savers can have confidence in medalist-rated plans.
According to Morningstar, these plans offer investment options that they expect will collectively outperform and exhibit some combination of the following attractive features across the key pillars: a well-researched asset-allocation approach, a robust process for selecting underlying investments, an appropriate set of options to meet investor needs, strong oversight from the state and investment manager, and low fees.1 Gold plans have all of these attributes, Silver- and Bronze-rated plans have some of these qualities but have room for improvement.
Comparison Tools
Another way to look at different college savings plans is to use a comparison tool. Vanguard provides an excellent tool where you can compare up to three plans.2 You can look at many features of the plans, such as costs and performance. I would suggest that you first look at the Morningstar ratings, then move onto a comparison of the plans to come up with the best choice to meet your needs.
Don't be afraid and do your research! You are not stuck with your state plan; you can choose any plan. If you don't like your plan, you can always roll it over into another plan. Focus on plans that have low costs and fees.
Summary
Saving for college is very important because of the rising cost of a college education. Try to save as early as possible. There are many great ratings and tools available online to find a college savings plan that meets your needs. It is best to talk to a financial planner and select a state plan to suit your specific circumstances.

1. https://www.morningstar.com/articles/1006084/the-top-529-college-savings-plans-of-2020
2. https://vanguard.wealthmsi.com/comp529main.php?vang1=NV2&planid1=DC2&planid2=FL1
*This content is developed from sources believed to be providing accurate information. The information provided is not written or intended as tax or legal advice and may not be relied on to avoid federal tax penalties. Individuals are encouraged to seek advice from their own tax or legal counsel. Individuals involved in the estate planning process should work with an estate planning team, including their own personal legal or tax counsel. Neither the information presented nor any opinion expressed constitutes a representation by us of a specific investment or the purchase or sale of any securities. Asset allocation and diversification do not ensure a profit or protect against loss in declining markets.