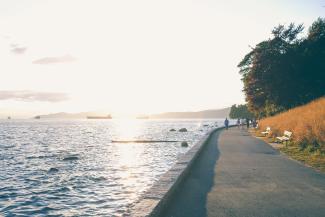 Goal-Based Financial Planning
For most couples discussing money is always a difficult conversation. Money causes a lot of stress to marriages and families. One of the issues with managing your personal finances is sticking to a plan! To stick to a plan, we need to establish both short term and long-term goals. We need a solid roadmap to accomplish our goals.
Short term goals translate into something that needs to be done in the next 1-5 years such as saving for a new car or a down payment on a home. Long-term goals (greater than 5 years) could be saving for retirement or saving for college.
It can be easy to come up with short- and long-term goals, but the difficulty lies in the implementation. Couples are typically really excited about goals. It is fun to talk about the future. But the real challenge is implementation.
The initial excitement turns into fear of change. When we establish goals, we are typically put on a budget (no one likes this!) to save enough money to accomplish our goals. We need to be held accountable and this is where a financial planner comes into play.
With goal-based financial planning, clients establish both short- and long-term goals and work with their financial advisor as an accountability partner. This works particularly well with fee-only financial advisors since they do not sell products or accept commissions and work as true fiduciaries or working in your best interest. Good fee-only financial planners will hold you accountable for your goals.
I strongly advocate for goal-based financial planning and practice it in my firm. At Chris Reddick Financial Planning, we Educate you about your personal finances, Inspire you to make meaningful change, and help you Achieve your short- and long-term financial goals.
*This content is developed from sources believed to be providing accurate information. The information provided is not written or intended as tax or legal advice and may not be relied on for purposes of avoiding any Federal tax penalties. Individuals are encouraged to seek advice from their own tax or legal counsel. Individuals involved in the estate planning process should work with an estate planning team, including their own personal legal or tax counsel. Neither the information presented nor any opinion expressed constitutes a representation by us of a specific investment or the purchase or sale of any securities. Asset allocation and diversification do not ensure a profit or protect against loss in declining markets.