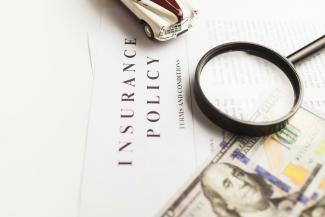 Five Essential Insurance Coverages to Protect Public Service Workers
Insurance is used primarily to protect against the risk to your health, life, property, and employment. Unfortunately, insurance often gets a bad wrap since you have pushy sales agents trying to sell products that may not make sense to you.
This blog post discusses five essential insurance coverages for those working in public service jobs. I also discuss how a fee-only financial planner that does not sell insurance products, like myself, can help you navigate this complex world.
The public sector is different from the private sector since one of the benefits of working for the government is generous employee benefits. Often, jobs in the public sector cannot pay as much, so more generous employee benefits are offered. But with, these more generous benefits typically come with more choices than you would get in the private sector. In addition, plans often have many different insurance options with separate deductibles and co-pays. Evaluating these policies and what is suitable for you and your family is a real challenge.
Health Insurance
Perhaps the essential insurance coverage is your workplace healthcare insurance. In government, there can be a dizzying array of options. Open enrollment is a period in which, typically once a year, you can change your healthcare coverage. A financial planner can help you review your current coverage options and help you select the plan that is right for you and your family.
Life Insurance
An area of insurance that often gets overlooked is life insurance. This protects your family in case of the death of a spouse or loved one, and the other spouse can cover large bills and debts. In addition, you typically can get low-cost term insurance purchased with a death benefit to cover a mortgage and other major expenses. A financial planner can work with a licensed agent and help you locate a term policy that meets your family's needs and help you determine the amount of coverage you will need.
Property and Casualty Insurance
The third area of insurance is property and casualty insurance. This protects your home and personal items against loss or liability. You should have homeowners insurance coverage with at least 80% of the replacement cost of your home. A financial planner can help you evaluate your current options for coverage with a licensed agent. You might also want to get an umbrella policy to protect against liability above your existing policy limits.
Disability Insurance
Disability insurance protects you from not being able to work in your current job. Most workers in the public sector can get low-cost group disability insurance. Unfortunately, public service workers do not take advantage of their employee benefits with group disability policies. As a result, they often get too little coverage when they need more to cover their living expenses if they cannot work. An individual disability insurance policy is also a good option but can be much more expensive than the group policy.
Long Term Care Insurance
The final essential insurance coverage for public service workers is long-term care insurance. Long-term care is very costly, and getting insurance can make a significant difference in the legacy you want to give your children and heirs. Long-term care is typically not covered by Medicare, so it is an expense you need to consider. The problem is that many insurance companies realize this is difficult to insurance, so some have gotten out of this space entirely or have more limited options. We do see more creative options, such as hybrid policies, which provide a small death benefit, but a long-term care rider to cover some of the high cost of long-term care if needed. Again, a financial planner can help you identify what long-term care policy is right for you.
Many public service workers don't fully utilize their great employee benefits. They also often are not aware of the amount of coverage they will need for life and property and casualty insurance. For instance, with life insurance, many believe that you can get this through work, but as with any pre-taxed employee benefit, you will pay taxes on the death benefit for term insurance. But if you bought a term policy outside of work, the death benefit would be tax-free since you are using after-tax money.
These are the five essential insurance coverages to protect you and your family. Insurance protects you against risks that you face in your everyday life. In addition, public sector workers benefit from getting great coverage at their workplace. Reach out to me on the contact page below if you want to learn about how your insurance coverage fits with your overall financial goals.
*This content is developed from sources believed to be providing accurate information. The information provided is not written or intended as tax or legal advice and may not be relied on to avoid federal tax penalties. Individuals are encouraged to seek advice from their tax or legal counsel. In addition, individuals involved in the estate planning process should work with an estate planning team, including personal legal or tax counsel. Neither the information presented nor any opinion expressed constitutes a representation of a specific investment or the purchase or sale of any securities. Asset allocation and diversification do not ensure a profit or protect against loss in declining markets.